We are Woodford Stauffer...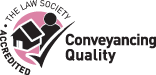 ...simple unchanging values
Excellence in service

Clarity of communication

A warm and welcoming firm
Find Out More
Personal Injury & Medical Claims
97% of our Clients, who completed feedback questionnaires in the past three months would recommend us, and 97% respondents rated our service Excellent or Good.
Many Clients also offer unsolicited comments. We upload all of these comments for you to see.
---